About Plaza del Ayuntamiento
At the Heart of Incredible Valencia is Plaza Ayuntamiento. Literally the square of the town hall it is much more than a municipal district. The Plaza is the gathering place for traditional city activities such as Falles or Fireworks as well as where you can sit and watch the world go by. If you sit long enough in the square so they say, everyone you know will walk past.

Visit Plaza Ayuntaminto in Valencia today and experience Spanish hospitality and culture at it's best.
About Plaza-Ayuntamiento.com
Plaza-Ayuntamiento.com aims to provide all the information needed by the visitor to the Plaza at the heart of Valencia.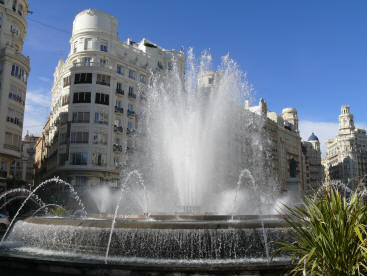 http://www.flickr.com/photos/chatani/4344164880/
If you would like to put forward ideas please contact us at the email address on the contact page.
This is a WL Media FastFacts Travel Guide